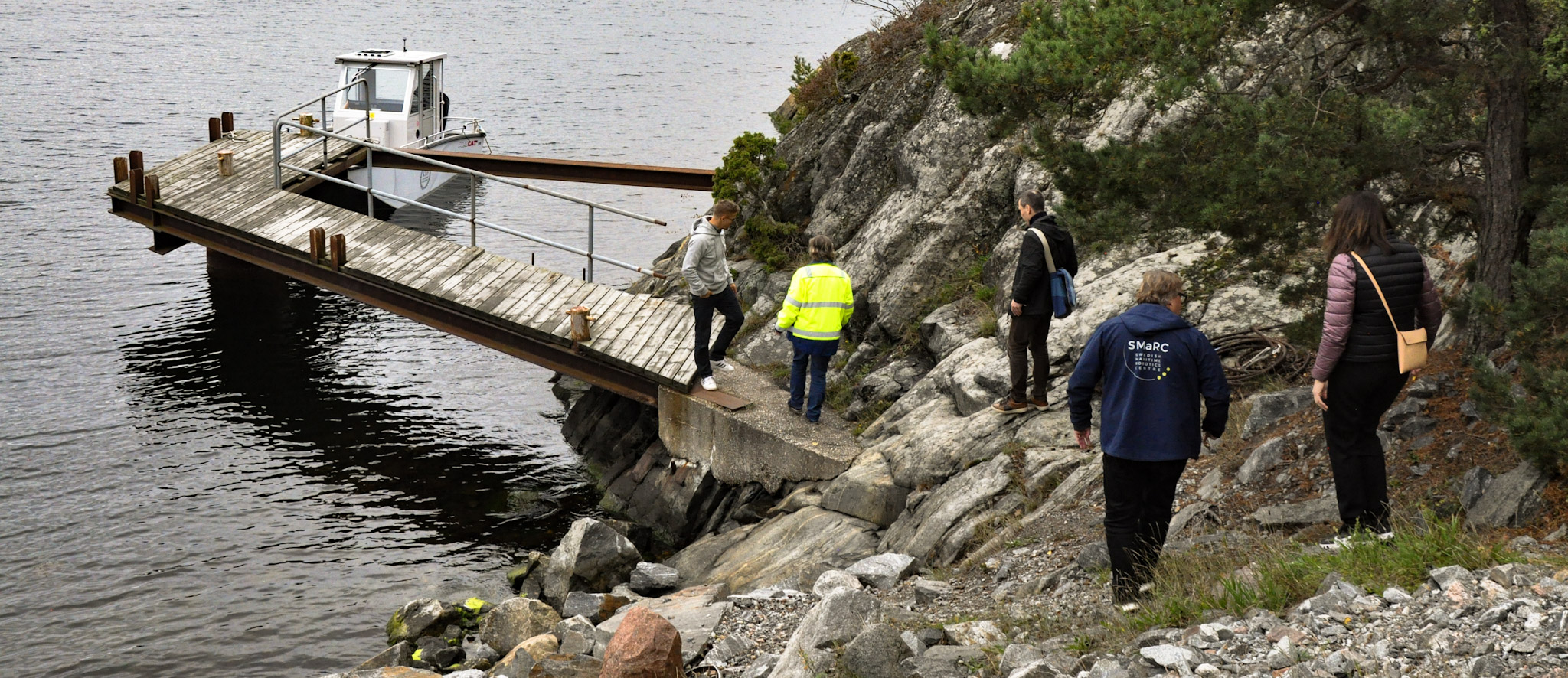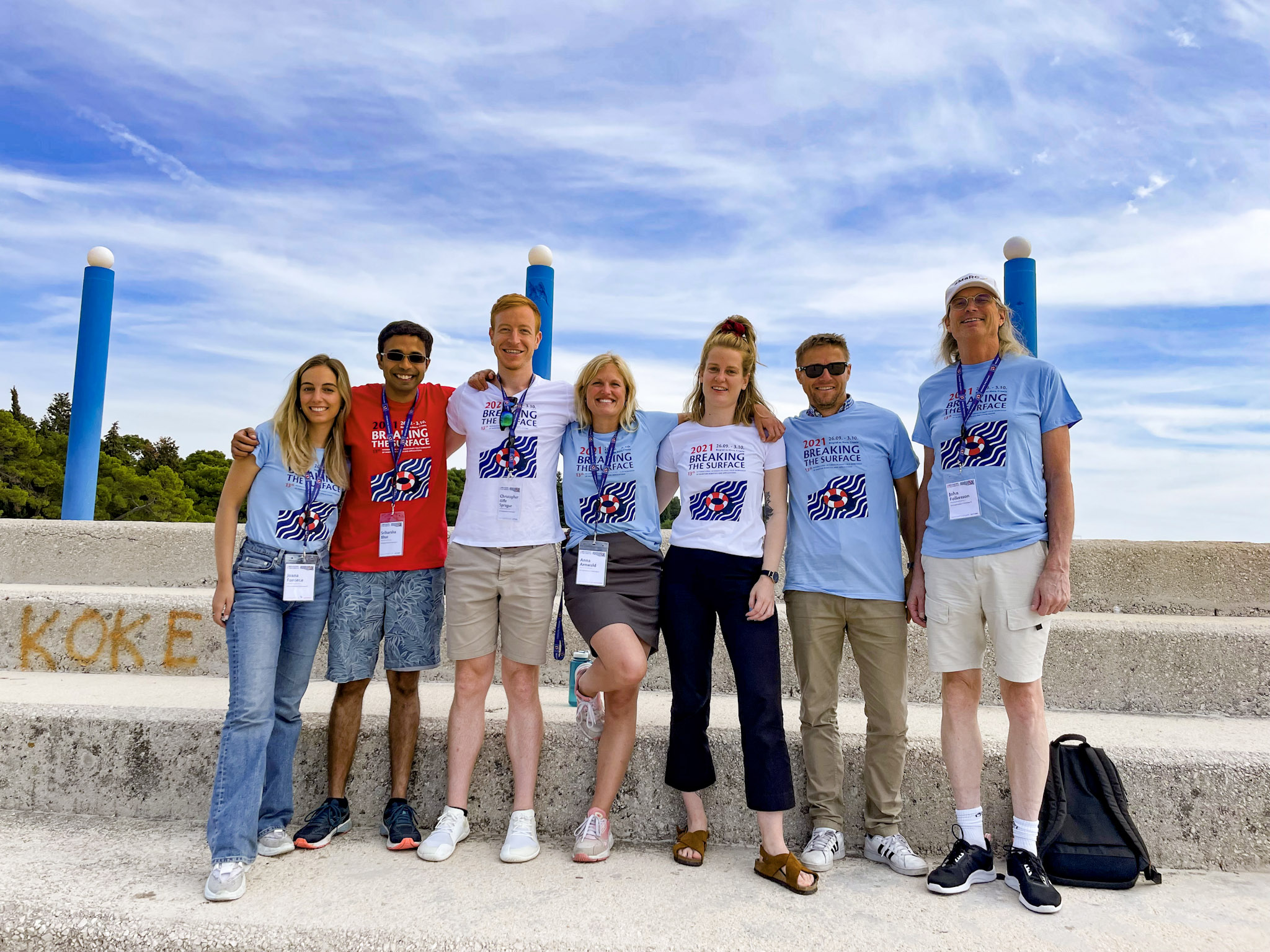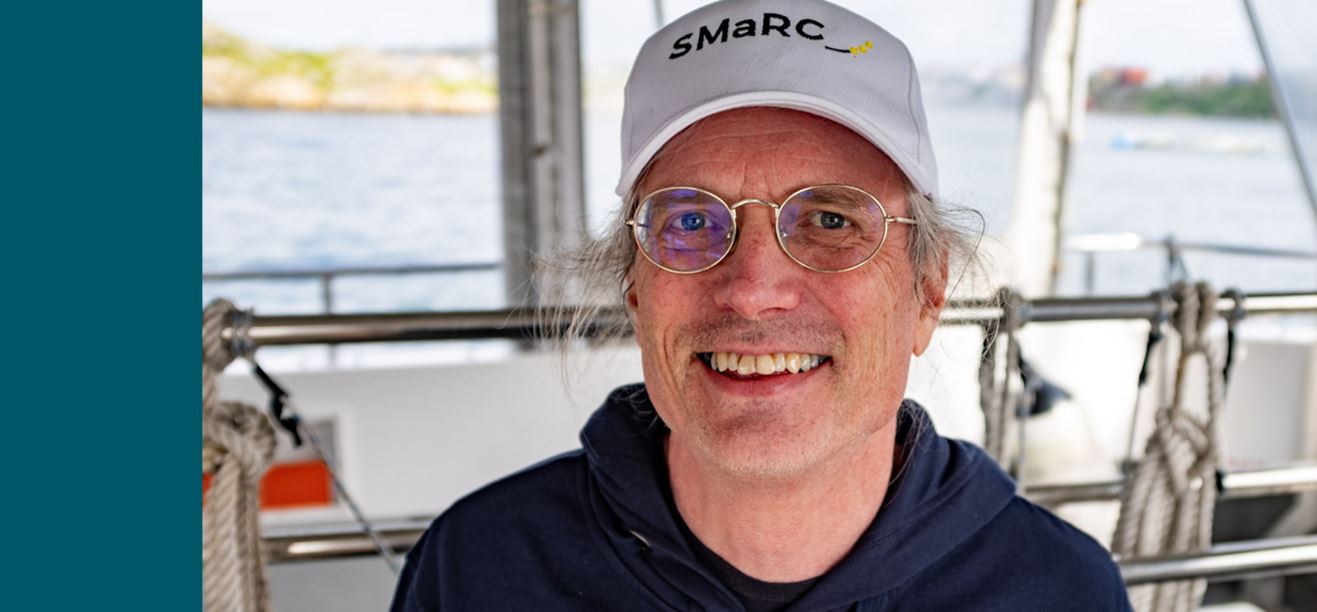 three_challenges_slide_bild
Inauguration of Djurö Marine Field Station




Djurö Marine Field Station is a collaboration between KTH and Värmdö municipality. At the end of September, the station was inaugurated. It will be used for field studies in the marine environment.
three_challenges_slide_bild
SMaRC Doctoral Students are presenting a hands on tutorial on system identification of underwater robots this week at Breaking the surface, a Croatian interdisciplinary field workshop of maritime robotics and applications. Other speakers from SMaRC are Ivan Stenius and John Folkesson.
three_challenges_slide_bild
The full SMaRC team at Breaking The Surface consists of Joana Filipa Gouveia Fonseca, Sriharsha Vishnu Bhat, Christopher Iliffe Sprague, Anna Arnwald, Josefine Severholt, John Folkesson and Ivan Stenius.
three_challenges_slide_bild
John Folkesson was presenting at Breaking The Surface. Watch his talk Data driven methods for deriving bathymetric maps from side-scan sonars here.
SMaRC – Swedish Maritime Robotics Centre
SMaRC – Swedish Maritime Robotics Centre – is a national cross-disciplinary industrial research centre for maritime robotics. The main task is to perform research on, and demonstrate, solutions that can contribute to the transition to autonomous intelligent underwater systems.
The centre will focus on four research disciplines – autonomy, endurance, perception and communication – with the aim to develop next-generation maritime robotics for ocean production, safeguarding society and environmental sensing.
The future maritime robots will change the underwater domain the same way that satellites did for space exploration.
The research project is funded by The Swedish Foundation for Strategic Research and the participating partners. The project runs from Mars 2017 to December 2024.