Historically, Sweden holds a strong position in the area of underwater technology, with world-class submarines and unmanned systems. The Swedish Maritime Robotcs Centre, SMaRC ensures that Sweden maintains its global position in the technological forefront and will continue to take lead in the transition from present autonomous to intelligent underwater systems.
This provides new opportunities for Swedish industry to both expand in existing markets and to establish presence into new markets.
The main objective of SMaRC is to establish a balanced mix of academic and industrial  research, embracing a variety of novel fields such as robotics, artificial intelligence, electrochemistry, vehicle design, underwater networks, and oceanography.
SMaRC's collaboration between academy and industry is the driving force, which places SMaRC in the international forefront of underwater robotics.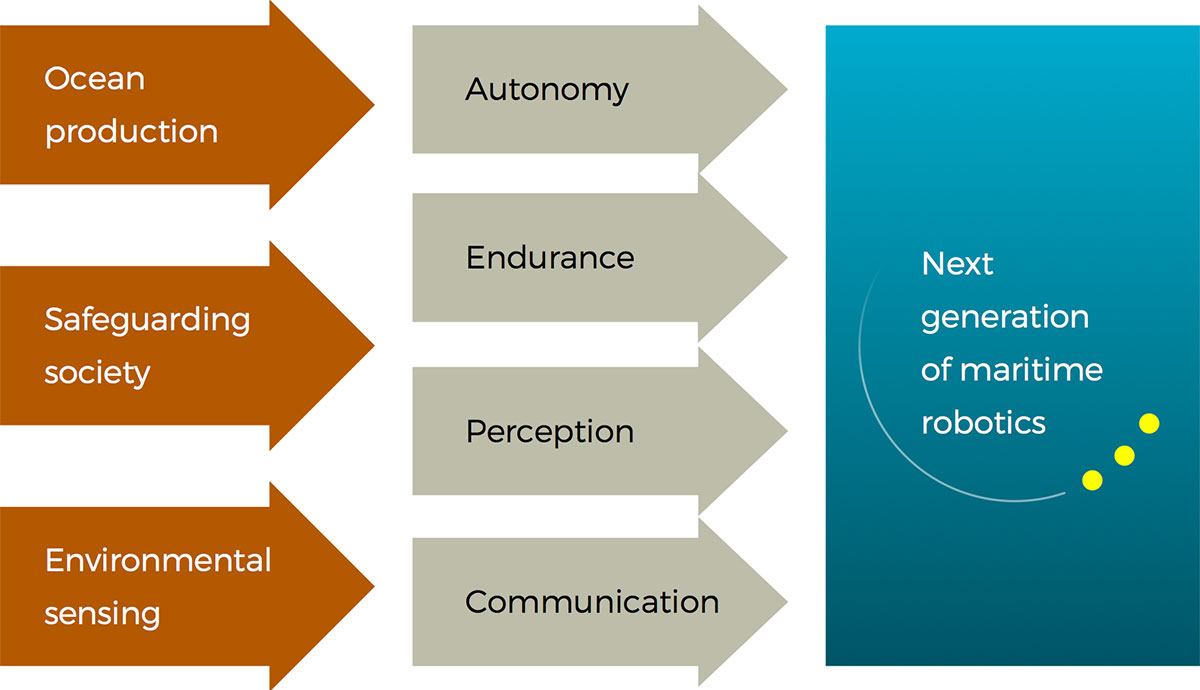 SMaRC takes aim at three social benefits using four research disciplines to change the future of maritime robotics.