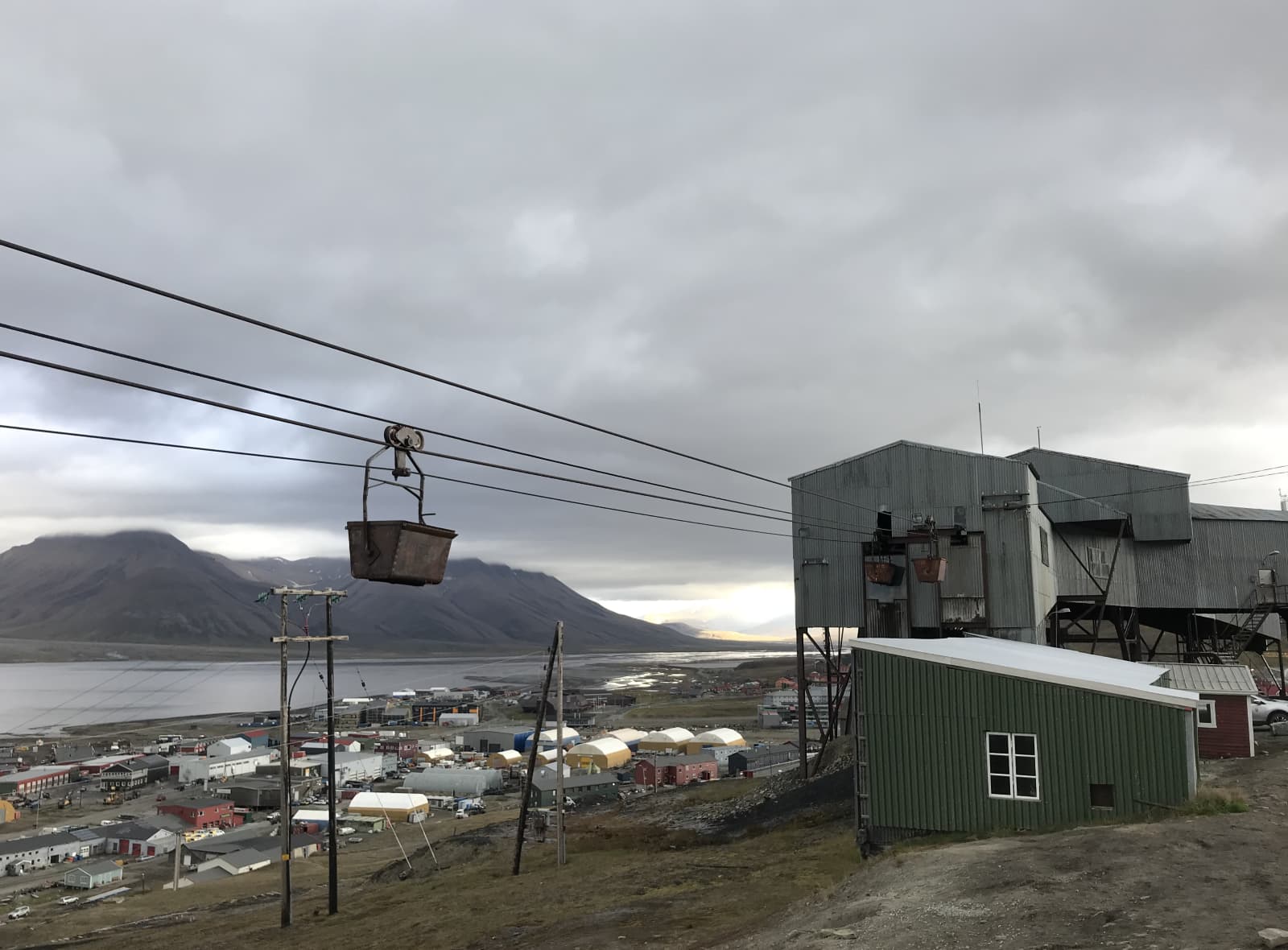 Here, you see a view of Longyearbyen and Adventfjorden.
On our first day in town, we explored Longyearbyen, Svalbard's largest settlement. 2100 people live here – miners working in a coal mine, polar researchers, students at UNIS, and tourists. Defunct coal mines, large mountains, morraines and a fjord dot the landscape, amid never-ending sunlight!
Arctic Marine Measurement Techniques, Operations and Transport.