Breaking The Surface
Interview with Carl Ljung 
Research engineer Carl Ljung was one of the SMaRC representatives in this year's edition of Breaking The surface in Croatia. Breaking The Surface (BTS) is a summer workshop that encourages interaction and the exchange of knowledge and experience about the field of maritime robotics and its applications. Carl had a key role in making the SMaRC demonstration a success.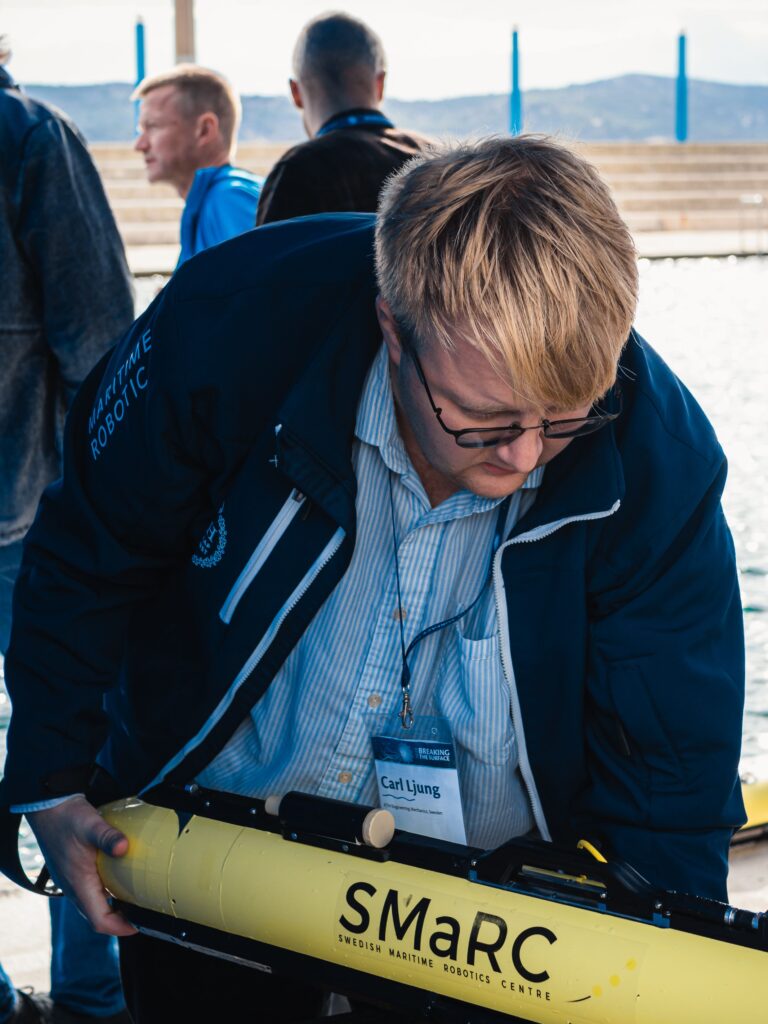 Carl, can you tell us about your role during the conference?
I was the technical lead and was in charge of the demonstration. I was responsible for the vehicle SAM and had the role of making sure that it operated as expected. During the rest of the workshop, my task was to update myself on state-of-the-art underwater robotics and meet the people behind it.
What did inspire you the most?
Something I found very interesting was the MBARI's FathomNet initiative. That is an oceangoing platform that is integrating high-resolution, multi-camera video feeds for scientific observation and navigation, producing a deluge of visual data.
Other than this, what will you bring home?
That the interest in underwater research keeps growing, and many companies, like Equinor, are investing in making underwater research more available and affordable for everyone.