In wonderful summer weather, SMaRC had its annual demonstration days at the Askö Laboratory in the Trosa archipelago on June 9-10, 2020.
Representatives of FMV, FOI, KTH, Saab, WARA-PS and others met with SMaRC's researchers, doctoral students and research engineers to see the latest results from SMARC's projects. In addition to lectures and simulations in laboratory and workshop, participants were able to follow SMaRC's two robots SAM and LoLo in action in the sea bay in a follower boat. Among other things, SAM showed precision maneuvers and Lolo received applause for her nod release.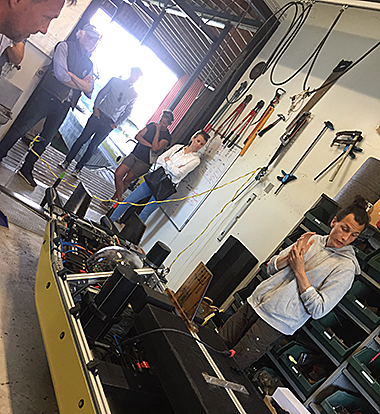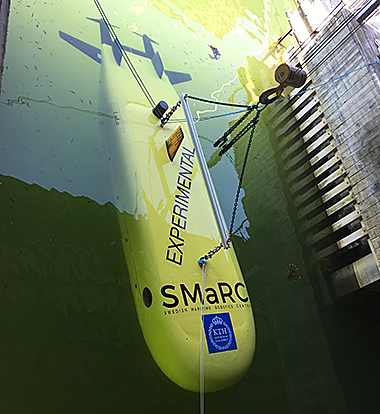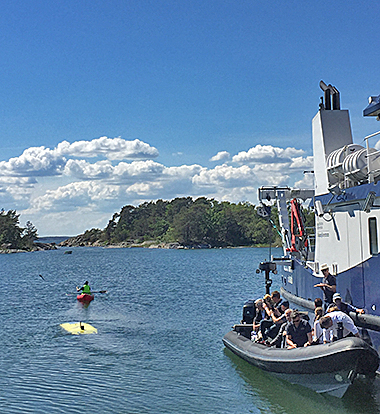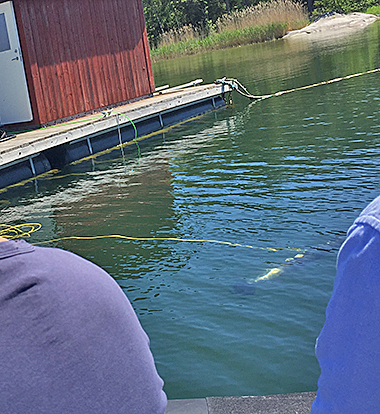 One of the participants at SMaRC's demo days 2020 was Jesper Tordenlid, project manager for WARA-PS, a research arena on public safety within the large research initiative Wallenberg Artificial Intelligence, Autonomous Systems and Software Program (WASP).
– It's been a really great day! It's really nice to come out here and watch the results in real life. I get inspiration on how to do more things together, SMaRC and WARA-PS, Jesper says. We are similar; both are a mixture of real industry products and research work. We form a great team together and I hope we will cooperate more in the future, perhaps on system level, sharing data etc.
The demonstration days are part of SMaRC's joint workshop and demonstration (JWS&D) period 2020. For two weeks, the SMaRC team has gathered across research disciplines to implement the results in the SMaRC robots and other underwater equipment operating in their natural environment.
More about the demo days 2020