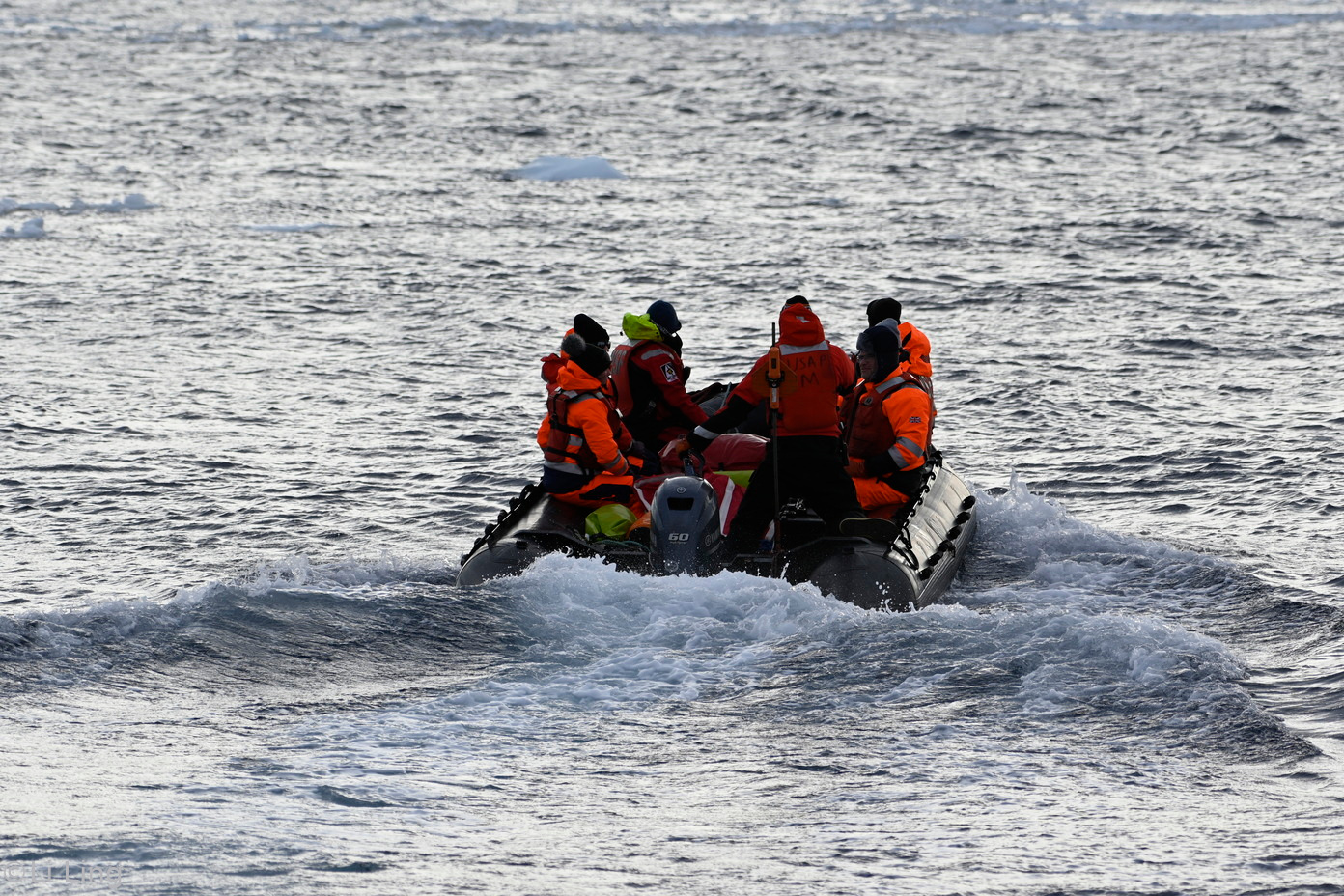 Li Ling – Feb 12:
Yesterday and today we've been doing some seal tagging around Bear Peninsula. This time, some of the Weddell Seals seem to have finished moulting. The sea state was however quite rough and the wind was really strong. So the seal tagging team managed to tag 2 seals yesterday, and only 1 today.
We have about 10 days of science left for the cruise. For now, we're moving west towards Getz B and Getz A Ice Shelf for some observational studies and RAN deployments, but we'll be back at Dotson and Bear Peninsula for some more measurements and seal tagging in about a week.
Please note that the seal tagging operations are conducted under a FCDO permit no. 17-2021-22.