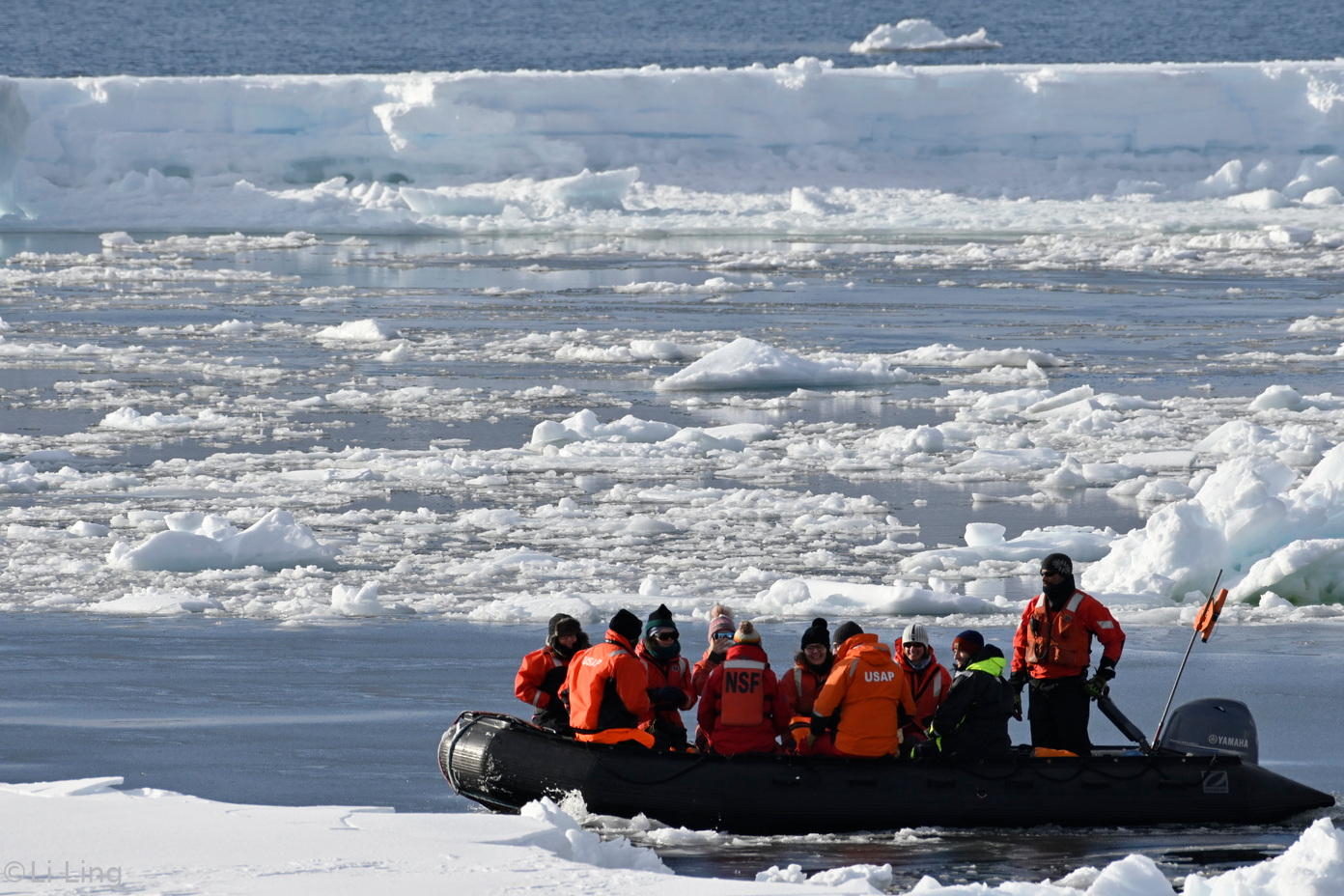 Li Ling – Feb 16-17:
We had a two-day window with really calm weather, perfect for seal tagging! Since we previously only managed to tag 3 seals in total, and no one knows how the weather will be at the end of the cruise (where the rest of the seal tagging activities were scheduled), we decided to halt our activities at Getz and move back to "Seal City" for some seal tagging during the 16th and 17th February 
! For clarification, the "Seal City" is around Bear Peninsula 🙂
During the two days, the seal tagging team split into two 3-people groups and were tagging seals all 24h of the day (each of the team works for 12 hours)! Within 48 hours, they managed to tag 14 seals in total!!!
Most of them were Weddell Seals, but they also managed to tag one elephant seal on an ice float! Elephant Seals don't normally haul out on ice, they prefer going to islands. So given the circumstances, we weren't expecting to tag any Elephant Seals this season at all. But there we have it! Compared to Weddell Seals, Elephant Seals dive much deeper (up to 2000m!) and will hopefully give us some really interesting data!
During the two days seal tagging, we also had a bit of "fun boating" activities. When there are enough seals to tag in one location, they'll launch a second zodiac for us to get a closer experience to the ice world. Being in among the sea ice is a completely different experience than being on a big cruise like NBP. When they turned the zodiac's engine off, the entire world felt into complete silence. It was such a magical experience!