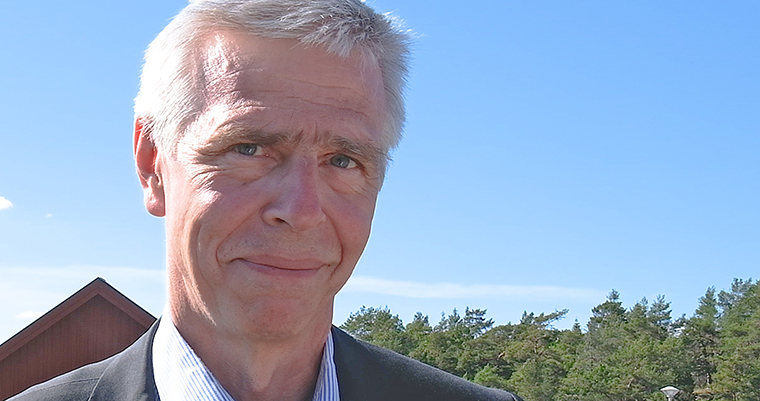 Hans Wicklander, vice president and head of strategy at Saab Kockums, is appointed new chair of the centre board of SMaRC. He has a Lic. Tech. degree in Marine Technology from Chalmers University of Technology and has worked in the Swedish Navy, Swedish Defence Materiel Administration and the Australian Submarine Corporation. Hans is 57 years and lives in Gothenburg with his family.
Welcome to SMaRC, Hans! Here you fit in well, right?
– Thanks! Yes, underwater technology and robotics are very familiar areas to me.
What are the benefits of SMaRC in your opinion?
– SMaRC has such a breadth with many technology areas. Underwater technology, autonomy, robotics, AI and machine learning etc. affect all areas at sea. Vehicles and systems under, over and on the surface must be able to interact and communicate nowadays.
SMaRC's research benefits the country. What we do and can develop has dual use; both for the environment and safety.
What are the challenges ahead?
– Now half the time has passed, and we have a half-time evaluation in progress to pass with brilliance. In the future, I hope for even more cooperation; with the technologists in Chalmers, Blekinge and Lund, with even more scientific players, with the unique initiative WASP and WARA-PS. We all have similarities in being industry-driven research and working with applications, and we complement each other.
SMaRC is a good example of a fruitful, national collaboration. But we depend on support to be able to make permanent use. Sweden is a small player but we are good internationally compared to the size of our country. Long-term perspective and continuity are needed to build up good underwater engineering research, and Sweden has nevertheless been on since 1904. Now and in the future, a powerful national center for underwater technology is needed.
More interviews with Hans Wicklander