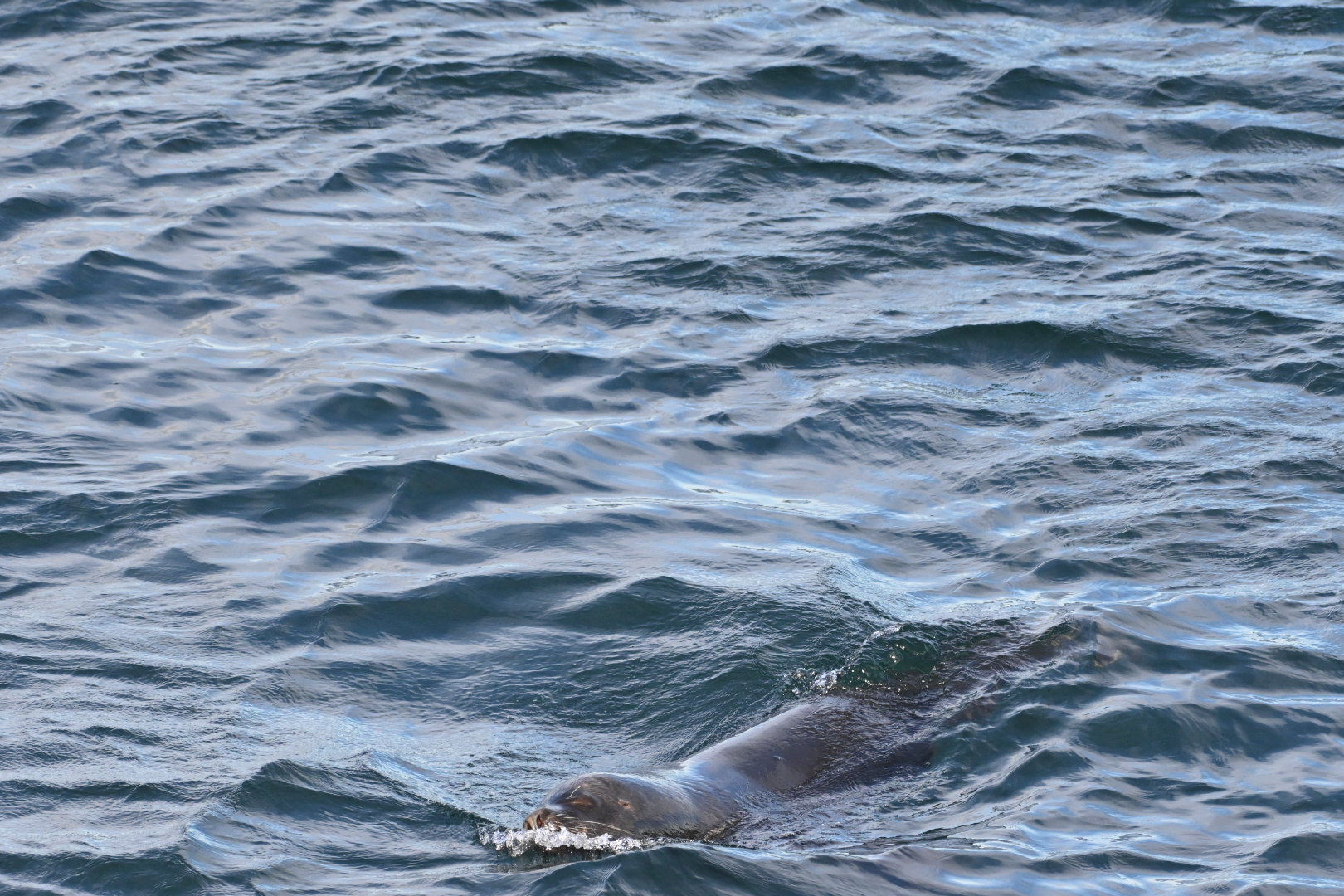 Li Ling – Jan 05:
We're finally getting closer to departure to the Thwaites Glacier! I can't believe that it's already been a month since I left the snowy Stockholm ❄️!
I think we're still waiting for the MTs (marine technicians from ASC) to help us secure RAN onto the deck. If things go smoothly, we might be able finally leaving Punta Arenas tomorrow in the afternoon! Fingers crossed!
After having been sitting in the dungeon like a stereotypical programmer (the Dry Lab/computer lab is in floor 0…) for almost one week, I finally decided to go out to the front deck and take some wildlife pictures today:
A (Southern or Northern I'm not sure) Royal Albatross and a Southern Giant Petrol! (I first thought that it was a pair of parent and child…)
A South American Sea Lion appearing from the water at the picture at the top!