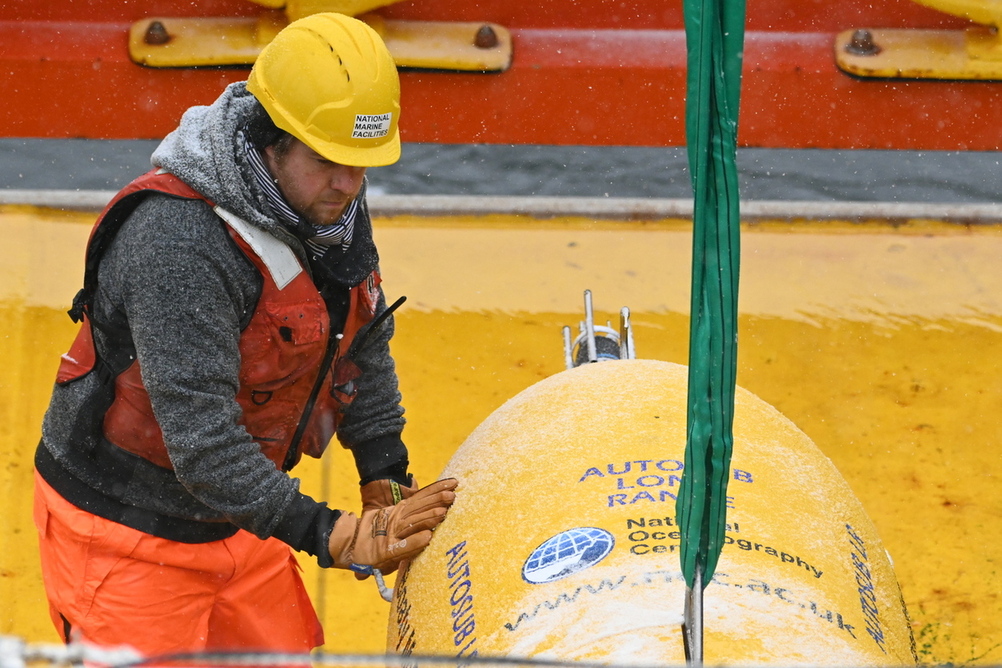 Li Ling – Jan 17:
It's a bit hard to tell the exact schedule on the ship… Most probably because it is the first time that there are so many operations onboard the same cruise: multiple CTDs, water samples, sediment cores, glider deployments and two AUVs! Many of these operations are weather and location dependent, so the schedule onboard has been a bit fluid.
Today when I woke up, the glider team has already deployed a new glider!
By lunch time, they unfortunately needed to recover it due to communication issues with the glider. All people that were free at the moment were called up to the bridge to scout for the glider floating somewhere on the surface of the Amundsen Sea… It was… not an easy job to say the least. Luckily, two South Pole Skuas were very helpful and spotted it for us!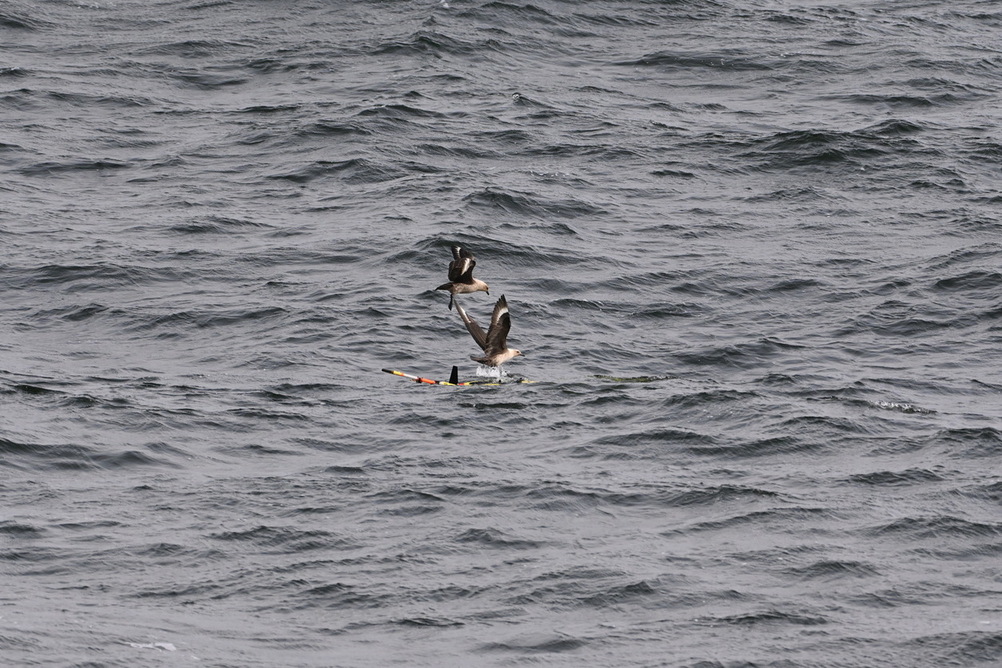 In the evening, the glider team deployed yet another glider. And then it was ALR's turn for deployment! The ALR (Autosub Long-Range) from National Oceanography Centre from UK is quite different from RAN. It's quite a bit smaller and specializes in performing much longer missions.
To preserve battery power, ALR doesn't have the very consuming sensors like multibeam sonar and forward looking sonar, but it has many interesting oceanography sensors! The deployment method is also quite different. The ALR is simply craned up, lifted above the edge of the back-deck, and then it's good to go! It was really quite cool to see!
ALR in water!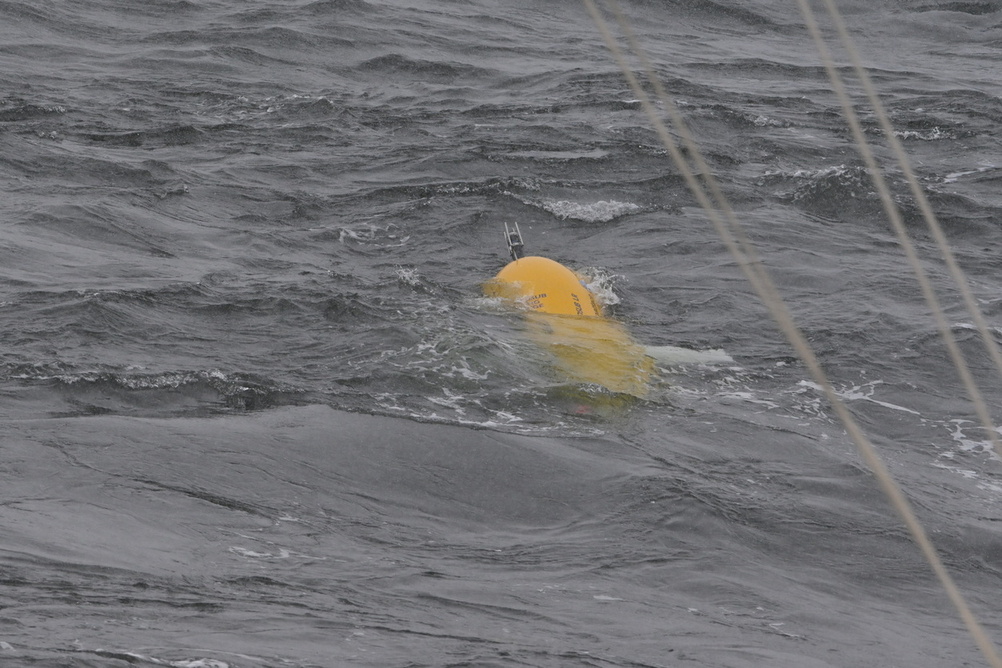 Some of the people watching the ALR deployment (From front to back: Anna, Rob and Callum):