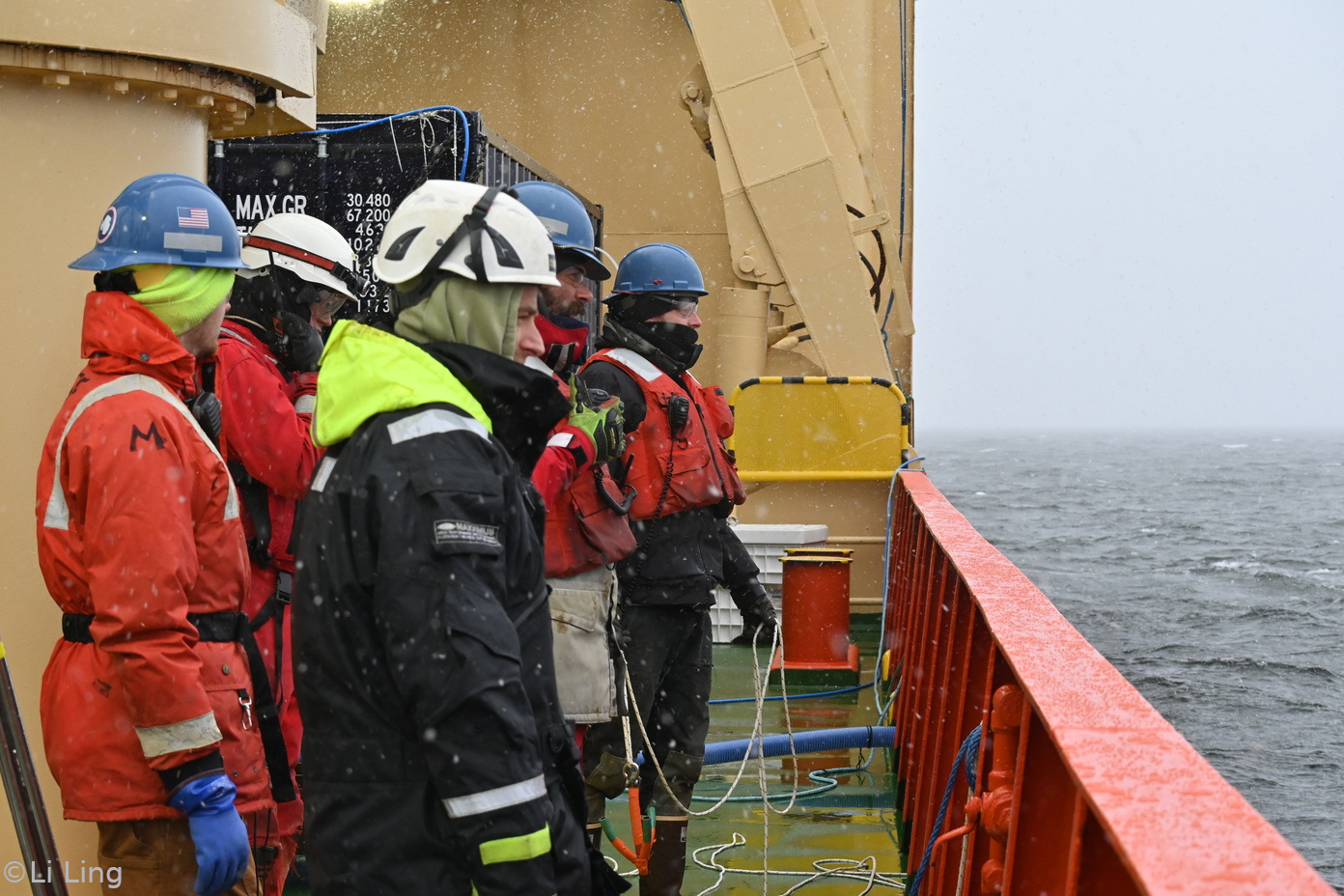 Li Ling – Jan 28:
RAN recovery at ~23:00 tonight! Since I've been taking night shifts when RAN is out at sea, I've actually missed the last two recoveries and this was the real recovery that I participated in 🙂
After three real missions, it appeared that everyone was already quite comfortable with the recovery procedure, and Anna even started a bet (with the price of honors and praises) on how late RAN was going to be compared to the computed surfacing time according to the mission plan 😛
The entire recovery operation (from the moment RAN surfaced) took only 30min! As for the bet, she turned out to be only 16min late from the calculated surface time, and I was optimistic enough to win the bet 🙂
I stayed up late at night to download the new mission data, and got to witness a happy Lisa (from ARTEMIS) getting her first successful mono-core cast! The tube she is holding contains the water-sediment boundary on the seafloor!