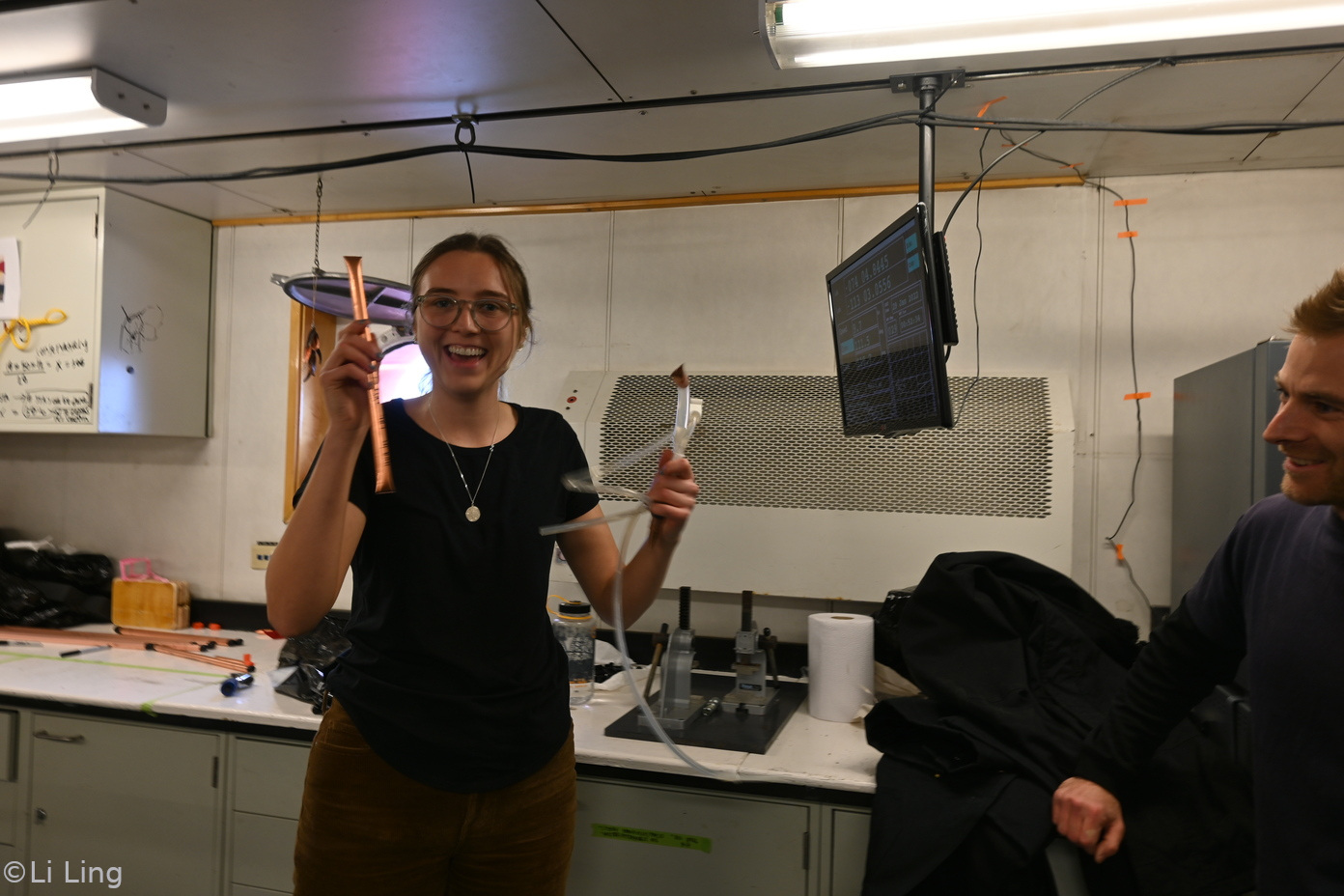 Li Ling – Jan 29:
RAN has an external water sampling system that we can plug in to the vehicle to collect water samples from places that she goes to, for instance under the ice shelf! The chemists and geologists have been very excited at the thought of collecting water samples from locations where such collections were impossible before.
The caveat? The water sampling system has not really been tested successfully in a RAN mission before… An attempt was made to collect water on the last NBP cruise 2019, but the bottles did not fill up as intended… So, we're planning to test the system in the next mission on the 30th January!
Before the test mission, Mark has been testing the functionalities of the system in the lab. And yesterday before the RAN's recovery Laura tested collecting noble gas samples from the water samplers.
Since the volume of water the system can collect is quite limited, there's been a few meetings where the scientists interested discussed how to distribute the collected water between them. Due to the requirements of clean samples, Janell from the trace metal team and Laura will be acid cleaning the samplers tonight. Hopefully the RAN will come back the 31st January with 12 full bottles of water under the Dotson Ice Shelf