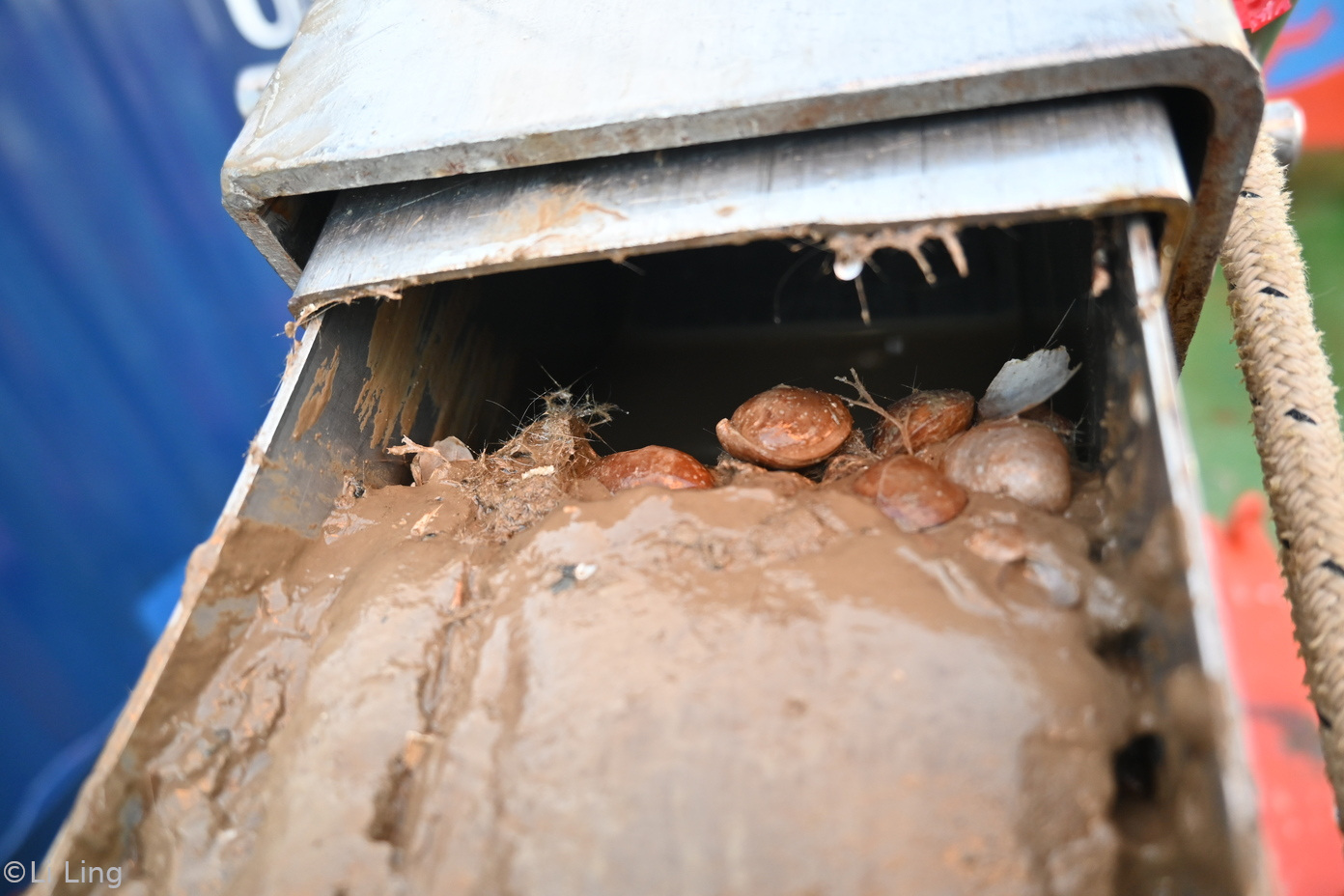 Li Ling – Jan 30-31:
I stayed up to monitor the Hugin computers during the night between the 30th and 31st January. During the night, the THOR team was looking for places for coring (sediment collection) along the Dotson Ice Shelf. After a few hours of struggling to find a suitable coring location, they finally settled at a spot and started with the 3m long kasten core.
The sediments from the 3m kasten core was quite exciting! Apparently there was full of life at the location they cored tonight! Evidence of life from the top of the 3m kasten core.
A 3m metal tube is very heavy on its own, let along the mud that it has collected. Carrying it into the lab requires a joint effort.
After a successful kasten core, the THOR team decided to send down the megacore for more sediment collection.
Unfortunately, something went wrong when sending the megacore down. One of the wires got a bit entangled. Not all core got sediments and the recovery was a bit tricky and required quite some collaborations…
Callum and Philip holding the ropes for the megacore recovery.