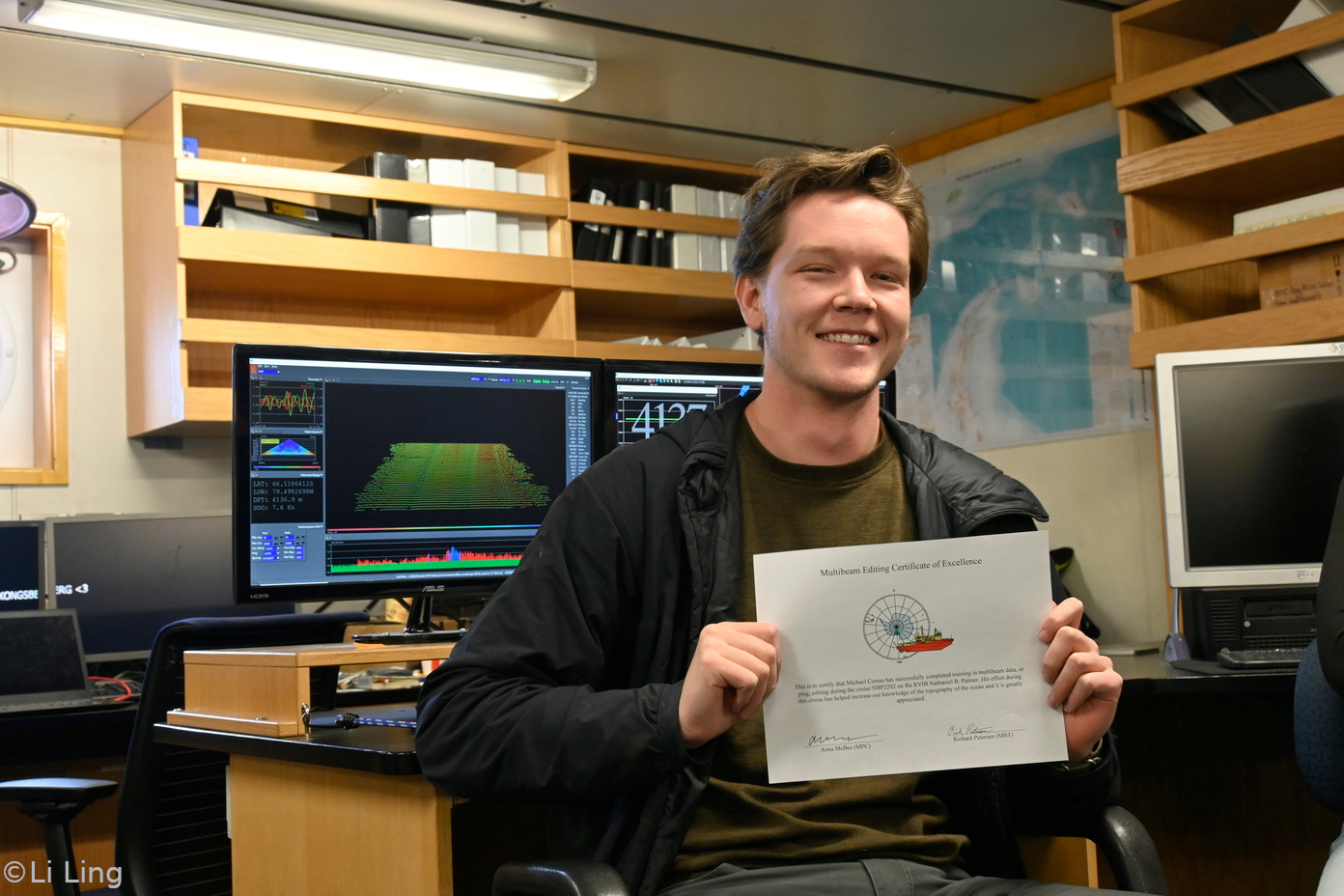 Li Ling – Mar 1:
Today has been an interesting day indeed!
In the morning, Michael from the THOR team received a surprise certificate from Rick (IT). The certificate is titled *Multibeam Editing Certificate of Excellence*. Michael has been sitting in front of the computer dedicated for multibeam cleaning days and nights during the cruise, rejecting the bad pings from the multibeam, allowing us to build a cleaner and smoother mesh of the seafloor. He truly deserves it! I should add although Michael is the main multibeam cleaning person, Rachel and Asmara from the THOR team have also been doing substantial multibeam cleaning throughout 🙂
At lunch time, Aerial (one of the four AB cooks onboard) guided me to the King Bread that he baked for Mardi Gras. Apparently the "Fat Tuesday" when the Swedes eat semla is an actual Christian festival? The bread was great!
After lunch, King Neptune arrived to salute the people who are new to crossing the Antarctic Circle at the latitude of 66°33′48.2″ S. The celebration was a lot of fun!
But the day did not end here! Arthur, the third Mate working on the bridge, was kind enough to call the Dry Lab in the late afternoon, telling us that there are WHALES outside!!! When we went out, three Humpback Whales were just feeding near by, and a lot of albatrosses were accompanying them. What's more, the weather was fantastic! The sea was really calm and the sun was shinning, it was really just a wonderful day.